Every woman should feel comfortable wearing a swimsuit in public. It is important to buy the right swimwear that fits your body well. If you do not want to get the wrong kind of attention, be sure that you avoid doing an embarrassing beach fashion faux pas.
Don't Keep Wearing a Worn Out Bathing Suit
Wearing a favorite T-shirt that looks worn out at home is fine, but wearing a worn out swimsuit in public is inappropriate. An old swimsuit that you have been keeping for years is not going to help you look fabulous on the beach.
Moreover, a worn out apparel item makes you look even worse! Do yourself a favor and forget about that faded and stretched swimsuit and buy a new one that looks great. If you do not know how to take care of your swimwear, find out how to clean it properly.
Don't Wear Girl's Swimsuit Styles
If you are not a ten-year-old girl, do not wear those swimsuits that feature girly patterns and Disney Princesses. A grown woman should wear a swimsuit that reflects her age. Forget about neon patterns and trippy colored animal prints.
Wearing a tiny bikini that is made for teenagers will make you look like you are always trying to stay young. Instead, purchase a classy women's swimsuit from such brands as Beach Belle and Aquabelle that offer different styles and designs to help you feel young without making you look out of place.
Weird, Gaudy, and Inappropriate Fashions
Bikinis and other swimsuits attract a great deal of attention. So you do not need to wear over your top something extraordinary to stand out. Overly designed swimsuits look great only on the pages of the fashion magazine.
You should stay away from costume-themed two piece swimsuits and other swimwear items that feature a lot of bling, pointless straps, and outdated prints.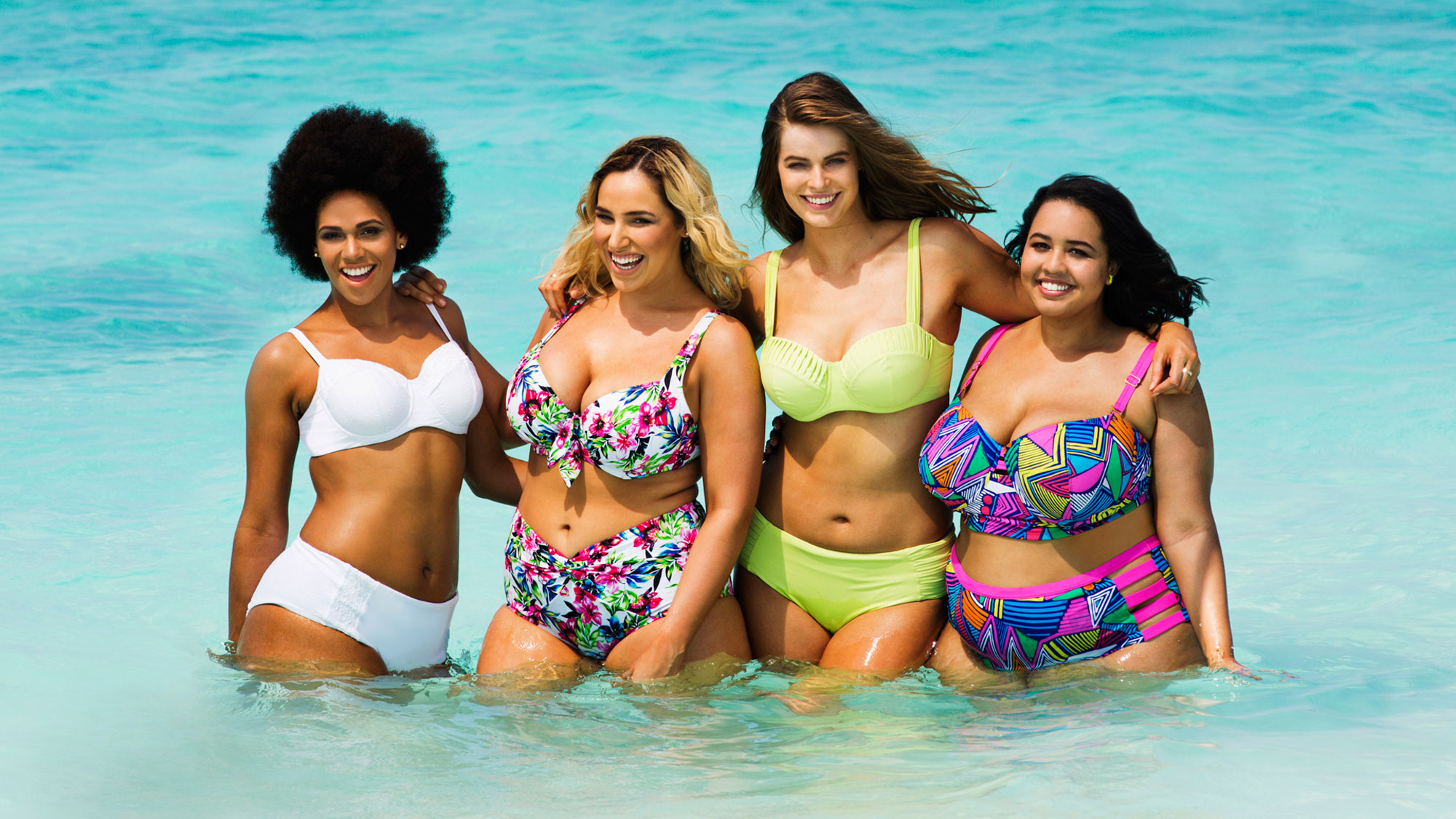 Say No to Bikini Stuffing
If you have large breasts, you are very lucky! When it comes to choosing swimwear, you will obviously want to have something that will highlight your upper part. Choosing the right swimsuit, forget about skimpy tops that will make you look ridiculous. Your bust will obviously look better in an umbrella tie front tankini than in a squeezing bikini top.
Leaving Nothing to the Imagination
You are not going to give a peep show in public. So why not to wear a classy swimsuit? People on the beach do not need to see most of your breasts, or butt. Tops that are made of a few centimeters of fabric is appropriate to wear at a strip club and not in public.
The same goes for bikini bottoms that look like sexy underwear. Tankinis, skirtinis, or swimdresses will look ten times better on your body than skimpy bikinis. Moreover, wearing a stylish and good-fitting swimsuit, you will not only look fabulous, but also get extra comfort.
It is important that a woman's swimsuit accentuates the positive characteristics of her body and hides the negative ones. Stick to swimsuits that are tasteful, classy, and well-fitting.