Tankinis are popular amongst women of all body shapes and sizes, but they are especially preferred by full-figured women. Plus size women's clothing has been leading the way in design that is both stunning and functional with the plus size tankini being perhaps the fabulous example of this.
Traditional bikinis were an immediate sensation, creating a furore from the beach at Malibu to the French Riviera. Celebrities such as Jayne Mansfield and Brigitte Bardot showed off their body curves wearing the bikini, and became the bikini icons. The popularity of surfer movies with the word "bikini" in the title forever sealed the bikini into the people's consciousness.
However, bikinis were not very kind to women with full figures. Gidget could wear bikinis with a great pleasure, but May West looked just fine wearing one piece swimsuits! Most plus size women and even many smaller women refused to wear bikini since they do not want to expose that much skin in public.
Tankini Swimsuit Styles Available On the Market Today
Tankini swimsuits have not been around all that long and they were not originally developed exceptionally as a plus size swimsuit style. The tankinis are extremely versatile swimsuits that can be worn by women with either short or long torsos.
The tank style top is the basis for any tankini swimsuit. Besides tank tops, there are also halter tops performed in various styles. The length of the top depends on what is needed to be concealed or minimized.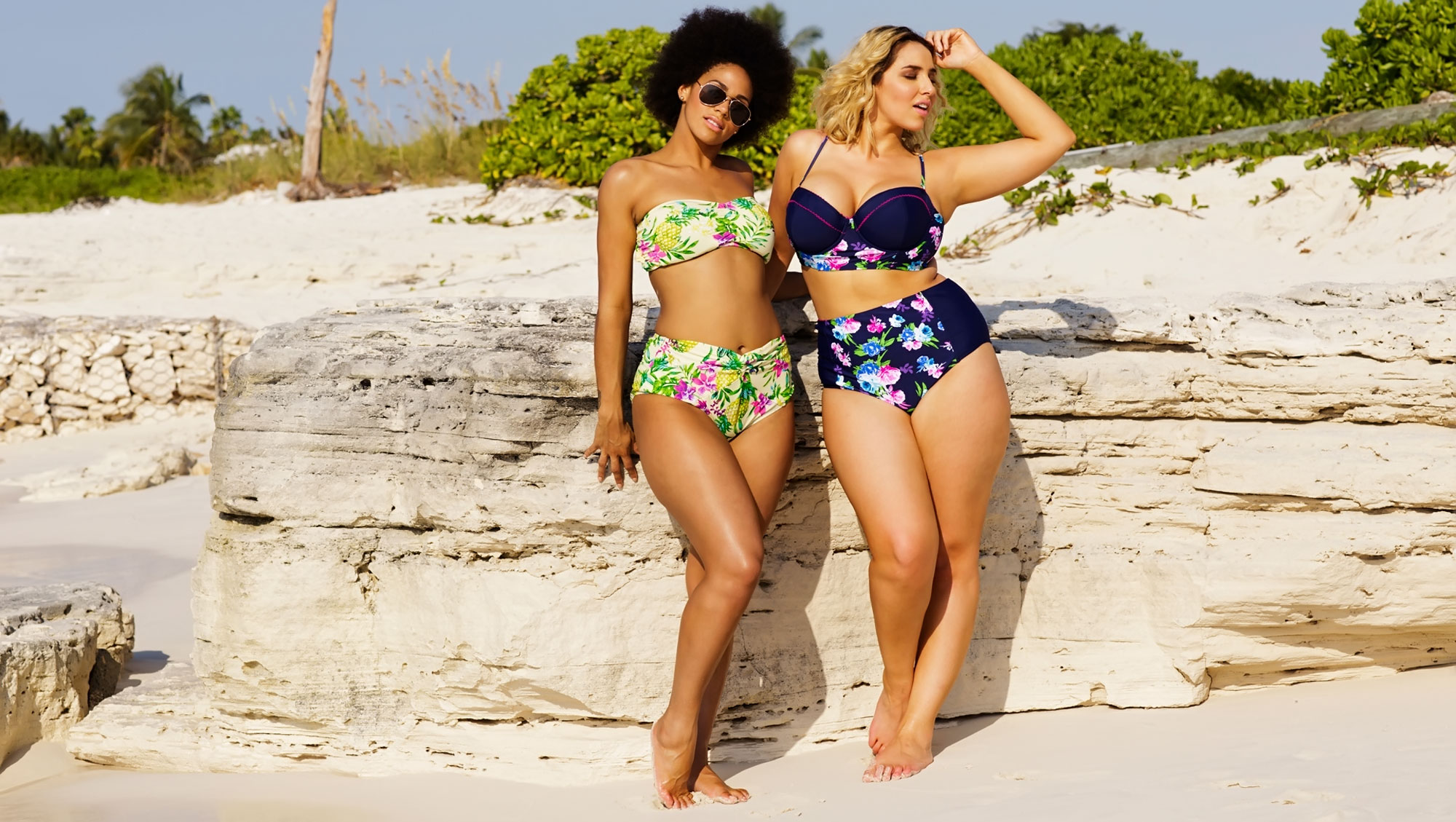 Women who have longer torsos will obviously wear a shorter top that reveals more of the midsection. Choosing a tankini swimsuit, be aware that a shorter tankini top potentially reveals a midsection bulge.
Many full-figured women prefer to wear a longer tankini top that reaches to the top of their hips. This achieves the same effect as wearing a long shirt, but gives the impression of a snug-fitted one piece swimsuit.
The tankini bottoms are more varied than the tankini tops. They can range from a swim skirt type bottom to tight-fitting bikini type bottoms. Tankinis that feature skirt bottoms look like tennis outfit, and can be worn for other activities besides swimming or sunbathing. Tankinis with a skirt bottom are called skirtinis, and those with a short bottom are now known as shortinis.
There is also another type of tankinis called the ruched tankini. It features a finely ruffled tankini top that can be rolled down or up to adjust its length. There are also camikinis that provide better bra support for women who have a bigger upper part of the body.
When you combine the incredible range of styles, patterns, colors, and variations of plus size tankini swimsuits, the options become almost limitless. Tankinis provide true comfort and a figure flattering styling that makes them the first choice of plus size swimwear nowadays.