A swimdress is a swimsuit that features a structure of a usual dress with the bust line. The length of this dress is only up to the hips to reveal the brief underneath. Since this type of swimsuit hides the hips, focusing on the upper part of the body, it is greatly preferred by plus sized women.
Full-figured women like to wear plus size swimwear that flatters their figures essentially. Women can also wear a swimdress in another manner and not only for swimming.
Wear a Sarong in Different Ways
You can hide your hips, buns, and thighs with a colorful sarong effectively. Just choose a colorful sarong with large floral prints. You can wrap a sarong around your hips to make the illusion of a long skirt or fold it in half to make the skirt shorter.
There is another way to put on the sarong with a swimdress or a regular type swimsuit that is to tie both ends of the sarong in a knot in front. Being on the bust line, the knot will allow the ends of the sarong to flow and reveal your body in the middle.
The sarong made from sheer material is ideal to wear while swimming or flaunting your figure resting on the beach. Such a sarong will provide a look-see of the voluptuous curves of your body, even when you do not swim!
Complement Your Image With a Wide Brimmed Hat
The bestway to protect yourself from the direct heat of the sun is to put on a wide brimmed hat. Buy a hat with wide edges and hide your face properly. This hat does not only protect your head and face, but also makes you look sexy and stylish in your swimdress. There are many colorful wide brimmed hats, but plain hats are still very popular.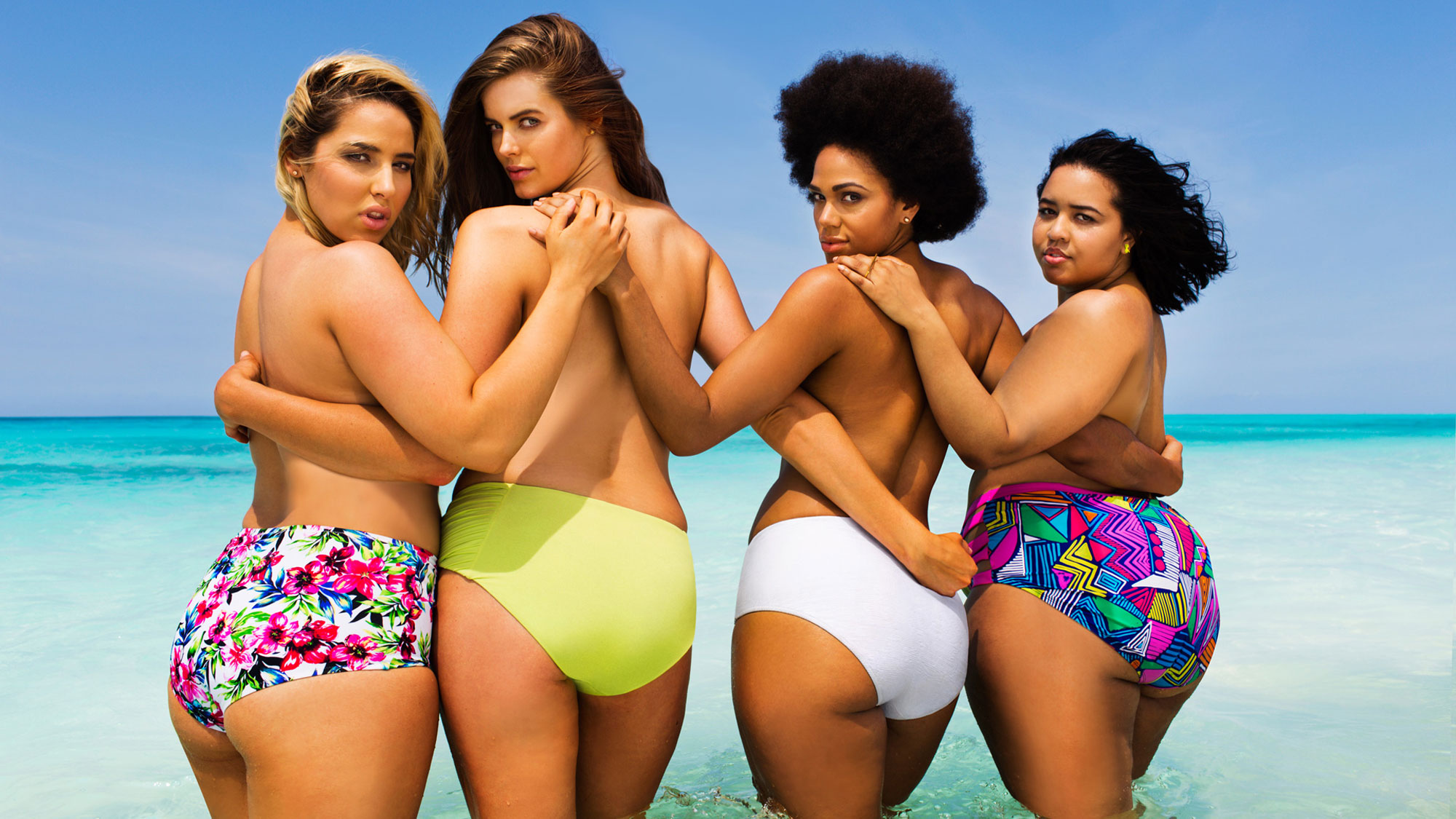 Flaunt Your Full-Sized Figure with Shorts and Skirts
Wearing short shorts with your swimdress will help you flaunt your full-sized figure and will make you look much better in this type of swimsuit. Choose your material, pattern, and color wisely.
Dark colors of your swimsuit will take the attention away from your problem areas while brightly colored materials only accentuate them. Shorts that feature large prints are good to wear by tall women while petite ladies will look great putting on the ones with smaller prints. Swimdresses may also be worn with skirts that will accompany a plus size woman's full figure.
Do not forget to use a body size guide to pick the best style of the swimsuit you will wear. Women come in different body shapes: hourglass, rectangle, triangle, inverted triangle, and diamond shaped figures. The best advice is to personally shop for your swimsuit to ensure that it fits your body type well.
There is nothing worse than an ill-fitting swimsuit. You should wear only the swimwear of an appropriate size, so you can feel yourself comfortable and convenient. Do not limit yourself to the swimdresses only, choose amongst plus size bikinis, tankinis, skirtinis and shortinis.