Do you want to meet the swimming season armed at all points? La Blanca Company may help you in finding the most advanced and practical swimsuit.
Swimwear La Blanca exists on the market for more than 30ty years. Taking the fashion trends and needs of modern women, the company creates its incredible collection for many years. Own style and elegance are embodied in the products of this company.
The company's products are widely represented as the American and European markets. The company regularly participates in specialized international exhibitions, thereby increasing an interest in the brand and, making its popularity among consumers and producers of similar products higher.
La Blanca represents collections for both slim and overweight women. These are two different ways in which any woman may choose a suitable bathing model suiting to your taste.
The collection includes models of the brand, where are the bright and colorful fabrics dominating and as the finishes is used lace, pleats and accessories to a minimum – rhinestones, chains, brooches, etc.
La Blanca collection is for those women who want to emphasize their individuality and elegance. This collection is dominated by plain cloth, and focuses on the incredible variety of ornaments, such as natural stones, buckles, rhinestone brooches. Use of expensive accessories affects the price of products collection.
Company uses for its products only high quality materials and the latest fashion trends. All swimsuit models of La Blanca are characterized by originality, elegance, its special "brand" style. Due to the wide range of models, "La Blanca" seeks to meet the needs of customers of different ages and physique. The company's goal is to expand our market and product range, it does not change its unique style and remain an exclusive item not for mass consumption.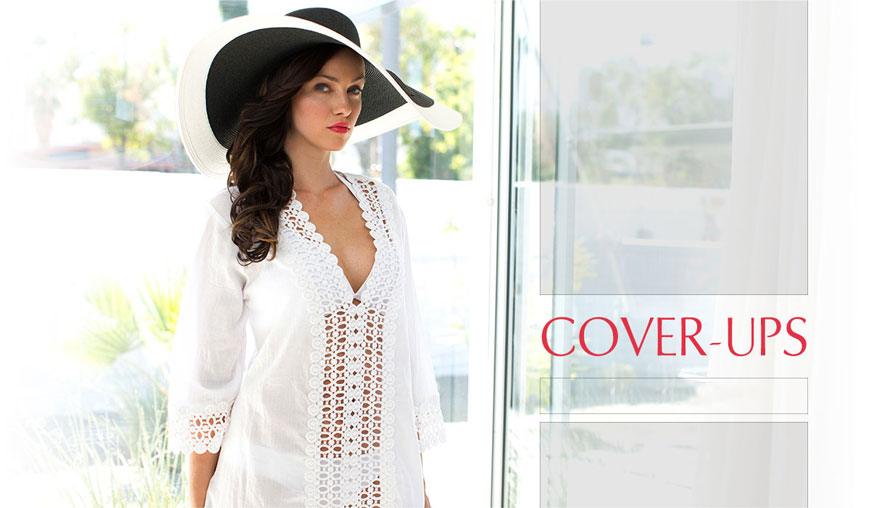 You may buy swimwear La Blanca, as well as collections for plus size women in our online store. Enjoy your choice!
The main differences of La Blanca from other brands:
1. Perfect fit
According to the companies research, the most important parameter for women swimsuit selection is how it sits. Therefore, manufacturers are constantly working to create swimsuits that would gently hug the body, hide flaws and thus would be absolutely comfortable.
So, La Blanca swimwear of plus size not only literally dragging the body, improving its contours, – at the same time they are made of very soft touch material that allows you to save freedom of movement.
2. Protection against chlorine and ultraviolet
To have a swimsuit well looking, for a long time serving and not harming the skin, it should be well protected from harmful UV rays and chlorine. So, the brand La Blanca has got the swimwear of Dow XLA fabric, which is highly resistant to chlorine and thus preserves an ideal shape for a long time.
La Blanca has presented material Waternity, which is not destroyed by chlorine and does not fade from sunlight. Thus it dries very quickly.
3. Improved results
For those who swim well and quickly, it is important to have a swimsuit assistant. Modern models of La Blanca reduce resistance to movement in the water and let not to lose a moment. It has appeared the swimwear created by technology, which is based on the structure of shark skin.
Texture of the material when moving around the body creates a swirl of water to help to move faster. Another novelty is a fabric that significantly reduces water resistance due to its ability to absorb 15% less water. While swimming the speed increases due to the special, more smooth weaving yarns.